CANARIIS Packaged Pumping System (SOLD)
Item ID 801
Manufacturer
CANARIIS Corps.
Condition Code
New Condition (never operated)
Division
AEP - Appalachian
Equipment Location
AMOS - WINFIELD , WV
Condition Code
New Condition (never operated)
Short Equipment/Material Description
CANARIIS Packaged Pumping System
AEP SURPLUS EQUIPMENT
CANARIIS Packaged Pumping System
Manufacturer: CANARIIS Corps.
ID No.: 07-0377B
SYSTEM MODEL NO. : SM-23-20
SYSTEM CAPACITY : 23 GPM
SYSTEM PRESSURE : 75 PSIG
MINIMUM SUCTION PRESSURE: 60 PSIG
MAXIMUM SUCTION PRESSURE: 75 PSIG
SYSTEM DIFFERENTIAL PRESSURE: 15 PSI
Voltage: 460
Phase: 3
PUMP INFORMATION
PUMP TYPE: MULTISTAGE
PUMP MODEL: CR5-2
MOTOR HP: 3/4
MOTOR ENCLOSURE: TEFC
RPM: 3500
DUTY POINT GPM 23
TDH 46
PRV SIZE: 1-1/2
PUMP SHUTOFF PSIG: 28
MAX WORKING PRESS PSIG: 103
Quantity: 1 lot
Condition: New Condition
Description: Skid mounted packaged pumping system with controls new in crate.
Conditions for sale of AEP Surplus Equipment:
~ All material is sold AS IS WHERE IS. No warranty given or implied.
~ Inspections must be scheduled in advance.
~ Buyer will be required to pay state sales taxes unless valid tax exemption is provided.
~ After payment clears, Buyer can be arranged for pick up.
View new and used equipment that American Electric Power no longer needs.
Place a bid or make an offer on available equipment.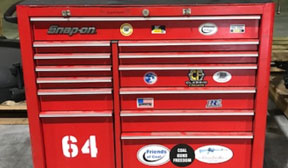 Create your user account and sign up to participate.