Gas Boy Fuel Management System (SOLD)
Item ID 808
Equipment Location
ASHLAND - ASHLAND , KY
Short Equipment/Material Description
GasBoy Fuel Management System
AEP SURPLUS EQUIPMENT
GasBoy Fuel Management System
5- Series 1000 kiosk
4- Key encoders
2- Okidata printers
3- keyboards
3- CRT's
1- CPU
Installation & Operations Manual
50+ computer programmable keys
Assorted cables & hardware for operation
Quantity: 1 lot
Condition: Used
Description: See attached product description of GasBoy. Maintain 24-hour controlled access to your fuel dispensing equipment with the Series 1000 Fuel Management System from Gasboy. This system uses keys to access the Kiosk. The newer systems use magnetic cards.
Series 1000 features
~Designed to capture and store all specific information
~Printable transaction information with hardcopy denoting all necessary information
~Recordable transactions in system memory
~Memory backed by long-life batteries
~Easy to use and easy to service
Conditions for sale of AEP Surplus Equipment:
~ All material is sold AS IS WHERE IS. No warranty given or implied.
~ Inspections must be scheduled in advance.
~ Buyer will be required to pay state sales taxes unless valid tax exemption is provided.
~ After payment clears, Buyer can be arranged for pick up.
View new and used equipment that American Electric Power no longer needs.
Place a bid or make an offer on available equipment.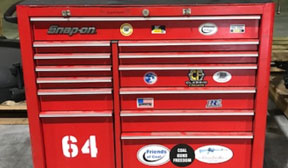 Create your user account and sign up to participate.