GIW Slurry Pumps 8X10LSA32 (Qty 2) (SOLD)
Item ID 853
Manufacturer
Georgia Iron Works
Equipment Location
MUSKINGUM RIVER - WATERFORD , OH
Short Equipment/Material Description
GIW Slurry Pumps 8X10LSA32 (Qty 2)
AEP SURPLUS EQUIPMENT
GIW Slurry Pumps 8X10LSA32 (Qty 2)
Manufacturer: Georgia Iron Works
Type 8X10LSA32
Serial numbers: 5012 3607 and 5012 3608 (81325)
Includes:
(3) Impellers - 1 new spare and 2 used
(2) Used Pump housings/shells
(3) Suction liners - 1 new spare and 2 used
(2) Used Suction plates
(2) Used Pump pedestals
(2) Used Pump sheaves
(2) Used Motor sheaves
Quantity: 1 lot (2 pump units with some spare parts)
Condition: Used Working Condition
Description: Two Georgia Iron Works slurry pumps with spare parts listed. The units were belt driven. Drive units are not included. These units were partially disassembled for in service removal. These units were used to pump fly ash slurry from the plant. Attached are the manufacturers details for the LSA series pump and the pump selection chart. Additional photos can be seen at the following link:
http://picasaweb.google.com/pichost79/MuskingumRiverGIWPumps?feat=directlink
Conditions for sale of AEP Surplus Equipment:
~ All material is sold AS IS WHERE IS. No warranty given or implied.
~ Inspections must be scheduled in advance.
~ Buyer will be required to pay state sales taxes unless valid tax exemption is provided.
~ After payment clears, Buyer can be arranged for pick up.
View new and used equipment that American Electric Power no longer needs.
Place a bid or make an offer on available equipment.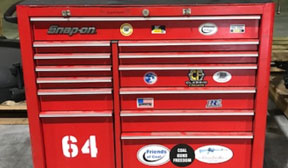 Create your user account and sign up to participate.