Scissor Lift (Max 750 lbs) (SOLD)
Item ID 871
Category
Tools & Machinery
Manufacturer
Up-Right Inc.
Condition Code
Used needs repairs
Equipment Location
OKLAUNION POWER STATION - VERNON , TX
Condition Code
Used needs repairs
Short Equipment/Material Description
Up-Right Inc. Scissor Lift
AEP SURPLUS EQUIPMENT
Scissor Lift

(Max 750 lbs)
Manufacturer: Up-Right Inc.
Model: XL-19 61700
Serial No.: 2261
Max. Platform height. 19 ft.
Battery Voltage 24 V
Max load 750 lbs.
Quantity: 1 lot
Condition: Used Needs Repairs
Description: The unit was operating when stopped using it. The control panel is locaated on the platform railing. An operator's manual is included. There is a charging unit included and the batteries would accept a charge. The floor bracing is rotted out on one side of the platform. The platform floor needs repair braces welded in place.
Conditions for sale of AEP Surplus Equipment:
~ All material is sold AS IS WHERE IS. No warranty given or implied.
~ Inspections must be scheduled in advance.
~ Buyer will be required to pay state sales taxes unless valid tax exemption is provided.
~ After payment clears, Buyer can arrange for pick up.
View new and used equipment that American Electric Power no longer needs.
Place a bid or make an offer on available equipment.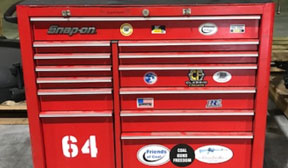 Create your user account and sign up to participate.