AIRCO Gas Cutting Tips (813-XXXX Stinger Seat MAPP/Propylene Tips) (SOLD)
Item ID 954
Category
Tools & Machinery
Condition Code
Unused condition
Equipment Location
GAVIN - CHESHIRE , OH
Condition Code
Unused condition
Short Equipment/Material Description
AIRCO Gas Cutting Tips (Stinger Seat MAPP/Propylene Tips)
AEP SURPLUS
AIRCO Gas Cutting Tips (Stinger Seat MAPP/Propylene Tips)
Stinger Seat MAPP/Propylene Tips (813-XXXX)
| | | | |
| --- | --- | --- | --- |
| Qty. | Part number | Size | Description |
| 135 | AFS60-0 | #0 | TIP, TORCH, CUTTING, NO. 0, STANDARD PRESSURE, FINE SPLINE |
| 143 | AFS56-1 | #1 | TIP, TORCH, CUTTING, NO. 1, STANDARD PRESSURE, FINE SPLINE |
| 108 | 813-2452-00-1 | #2 | TIP, TORCH, CUTTING, NO. 2, STANDARD PRESSURE, FINE SPLINE |
| 176 | 813-2453-00-1 | #3 | TIP, TORCH, CUTTING, NO. 3, STANDARD PRESSURE, FINE SPLINE |
| 145 | 813-2454-00-1 | #4 | TIP, TORCH, CUTTING, NO. 4, STANDARD PRESSURE, FINE SPLINE |
| 157 | AFS42-5 | #5 | TIP, TORCH, CUTTING, NO. 5, STANDARD PRESSURE, FINE SPLINE |
| 178 | MPAFS44-6 | #6 | TIP, TORCH, CUTTING, NO. 6, STANDARD PRESSURE, FINE SPLINE |
Qty: 1 lot (Lot includes 1042 tips)
Condition: Unused Condition
Description: AIRCO gas cutting tips 7 different sizes. These are unused tips still in the box. The purchase price for these tips was approximately $13,600.
Conditions for sale of AEP Surplus Equipment:
~ Sold AS IS WHERE IS. No warranty given or implied.
~ Equipment inspection at the potential buyers time and expense and must be scheduled in advance.
~ Buyer will be required to pay state sales taxes unless valid tax exemption is provided.
~ After payment clears, Buyer can arrange for pick up.
View new and used equipment that American Electric Power no longer needs.
Place a bid or make an offer on available equipment.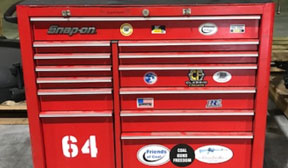 Create your user account and sign up to participate.