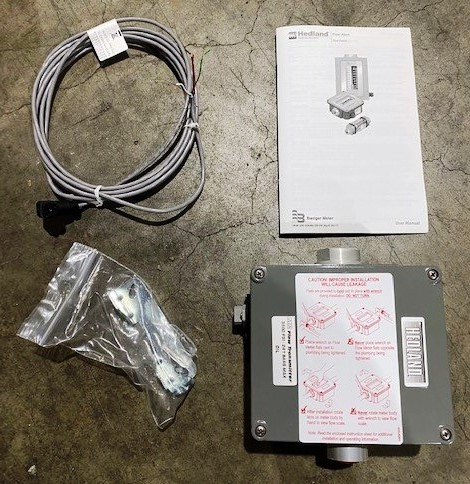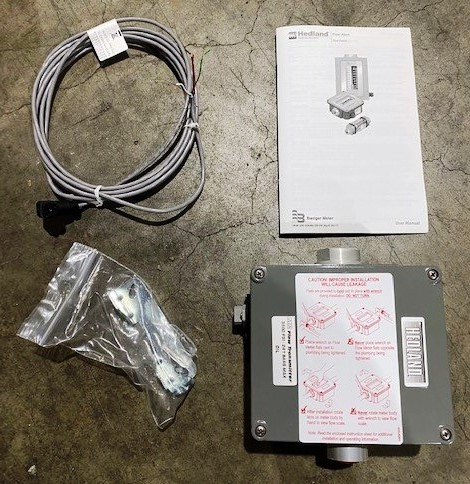 Mouse over this box to zoom
Click anywhere on the image to enlarge
Details
Started
1/13/2021 5:39 PM EST
Minimum Bid Increment
$1.00
Require Registration?
Yes
Division
AEP - Appalachian
Equipment Location
AMOS - WINFIELD , WV
Automatic Time Extension
Time will extend if certain bidding activity occurs near End Time. Limited number of available extensions.
Description
AEP SURPLUS EQUIPMENT
Hedland H601A-010-MR Flow Transmitter (Qty 4)
SKU: 20P-532
UOM: Lot
Condition Code: Very Good Used Condition
Qty: 1
Equipment Location: AMOS - WINFIELD , WV
Long Description:
Type: Flow
Input Range: 1-10 GPM
Output Range: 4-20MA
Supply Rating: 0/30VDC
Material: Aluminum Body
Additional Detail: 1/2 in NPTF, Liquid/Air/Gas, 3500 psi
Lot includes four (4) flow transmitters
 
This is surplus Inventory thats believed to be in very good condition, but has not been tested to confirm its in working condition.
Known Concerns:  None
Listed concerns are what have been observed by the business unit selling the item and have not been validated by a technician.  Areas not listed as known concerns or none do not imply any warranty as to life or condition and only imply that a concern was not noticed by the previous user.  This item is being sold AS IS WHERE IS in its existing condition. 
Note: Due to Covid-19, restrictions are in place. Inspections of auction items may not be available at this time. Please note that if you are the winning bidder of an auction pickup may be delayed. We will work with you to arrange a time when you can safely pickup your item.
Condition Code
Very Good Used Condition
Additional Terms
Sales Tax will be applied where applicable.
Sales Agreement