Auction Item Details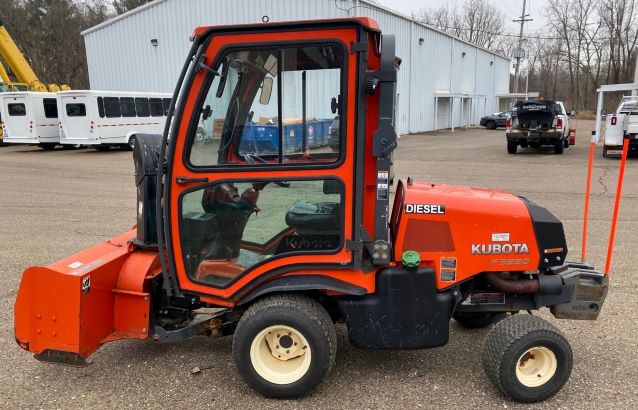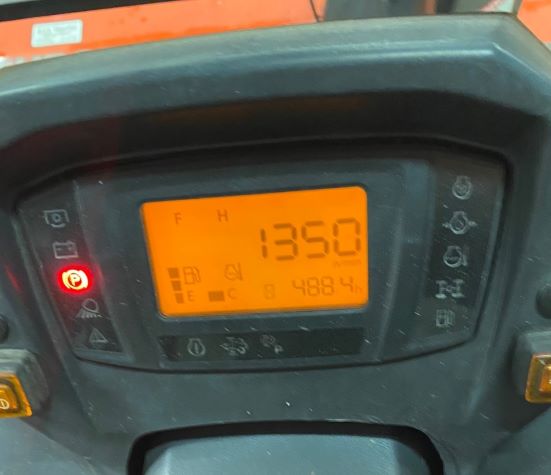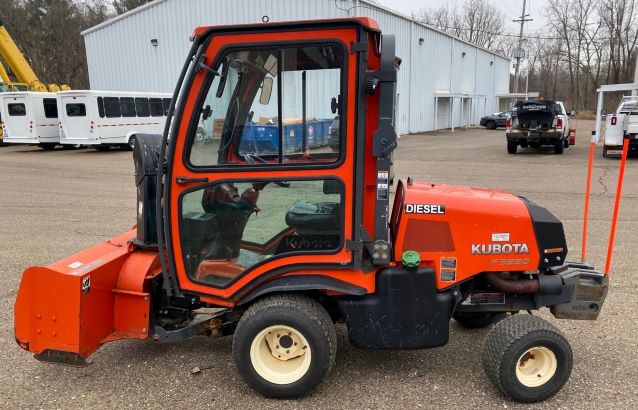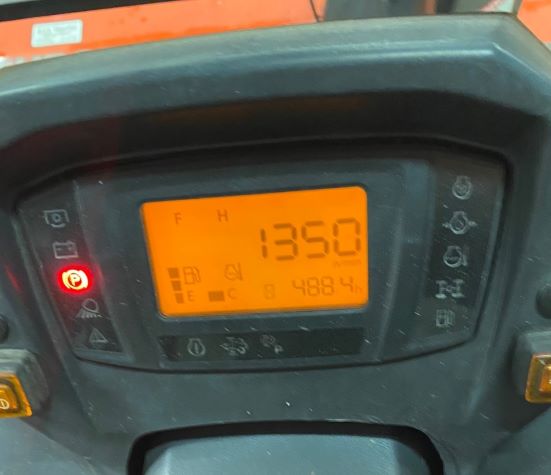 Mouse over this box to zoom
Click anywhere on the image to enlarge
2015 Kubota F3990 Tractor w/ Attachments (980629)
Details
Started
3/6/2023 5:36 PM EST
Minimum Bid Increment
$10.00
Require Registration?
Yes
Division
AEP - Indiana & Michigan
Equipment Location
Cook Nuclear Plant - Bridgman, MI
Automatic Time Extension
Time will extend if certain bidding activity occurs near End Time. Limited number of available extensions.
Description
AMERICAN ELECTRIC POWER SURPLUS EQUIPMENT
2015 Kubota F3990 Tractor w/ Attachments (980629)
Asset ID: 23P-071
UOM: Lot
Condition Code: Fair Used Condition
Qty: 1
Equipment Location: Cook Nuclear Plant - Bridgman, MI
Long Description:
Year: 2015
Manufacturer: KUBOTA
Model: F3990
Serial: 20549
Current Hours: 488
Fuel: Diesel
Drivetrain: 4wd
Attachments Included: 60" Mower Deck, Grass Catcher,  and 51" Snowblower.
Item Last Used: Last Year
Working Condition: Yes
Known Concerns: Cab floor rusted through and has been patched. Cab doors rusting along bottom. Has had multiple random particulate filter regen issues. Recommend researching through Kubota to learn more.
Buyer Please Note
All Items are sold AS IS WHERE IS. No warranty is given or implied.
TEST OPERATION of the item will not be permitted
TAXES - The Buyer is responsible for any local and state sales taxes for the state where the transfer of ownership occurs. Sales taxes will be added to the purchase price and included on the invoice unless the Buyer provides a tax exemption or resale certification for the state where ownership transfer occurs.
PAYMENT must be received within fifteen (15) days of the date of the sale Contract.
REMOVAL OF GOODS must be completed within fifteen (15) days of receipt of payment.
KNOWN CONCERNS are what have been observed by the business unit selling the item and have not been validated by a technician.  Areas not listed as known concerns or None do not imply any warranty as to life or condition and only imply that a concern was not noticed by the previous user.  This item is being sold AS IS WHERE IS in its existing condition.
Condition Code
Fair Used Condition
Additional Terms
Sales Tax will be applied where applicable.
Sales Agreement