Catalog Item Details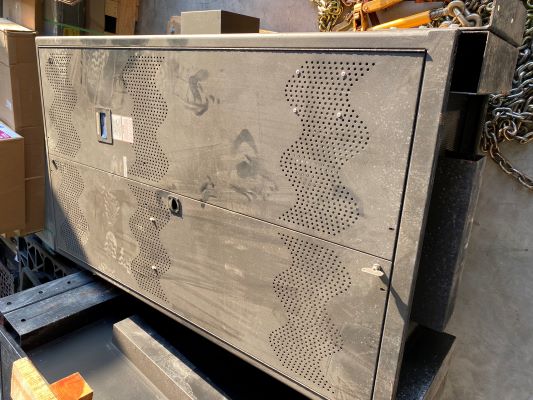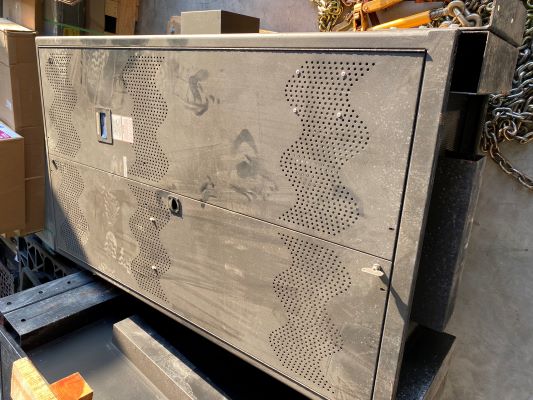 Mouse over this box to zoom
Click anywhere on the image to enlarge
Lot of Perfect Power Systems One (1) UPS Cabinet and One (1) Battery Cabinet
Details
Equipment Location
Lon Hill Warehouse - Corpus Christi, TX
Description
AMERICAN ELECTRIC POWER SURPLUS EQUIPMENT
Lot of Perfect Power Systems One (1) UPS Cabinet and One (1) Battery Cabinet
Asset ID: 22T-199A
UOM: Lot
Condition Code: Very Good Used Condition
Short Equipment/Material Description: Lot of Perfect Power Systems One (1) UPS Cabinet and One (1) Battery Cabinet
Long Equipment/Material Description:
Year: 2018 (UPS) 2016 (Battery cabinet)
Model:
SV-PD020H09LHT3-VA
Serial #: PD0600
Weight:
Approx 500 lbs or more each
Additional Information: Input voltage 480Y/277 AC volts, Input current 27 AMPS, Output voltage 480Y/277 AC volts, Output current 19 AMPS. Battery volts 192 VDC, Battery current 112 AMPS Max.
Item Last Used: Last Year
Known Concerns: Main circuit board is BAD and does NOT work on the UPS/ Battery cabinet.
Will AEP/Site load onto the buyer's transport? Yes
Buyer Please Note
KNOWN CONCERNS are what have been observed by the AEP site and have not been validated by a technician.
TEST OPERATION of the item will not be permitted
PAYMENT must be received within fifteen (15) days of the date of the sale Contract.
REMOVAL OF GOODS must be completed within fifteen (15) days of receipt of payment.
TAXES - The Buyer is responsible for any local and state sales taxes for the state where the transfer of ownership occurs. Sales taxes will be added to the purchase price and included on the invoice unless the Buyer provides a tax exemption or resale certification for the state where ownership transfer occurs.
All Items are sold AS IS WHERE IS
Condition Code
Very Good Used Condition
Additional Terms
Sales Tax will be applied where applicable.
Sales Agreement